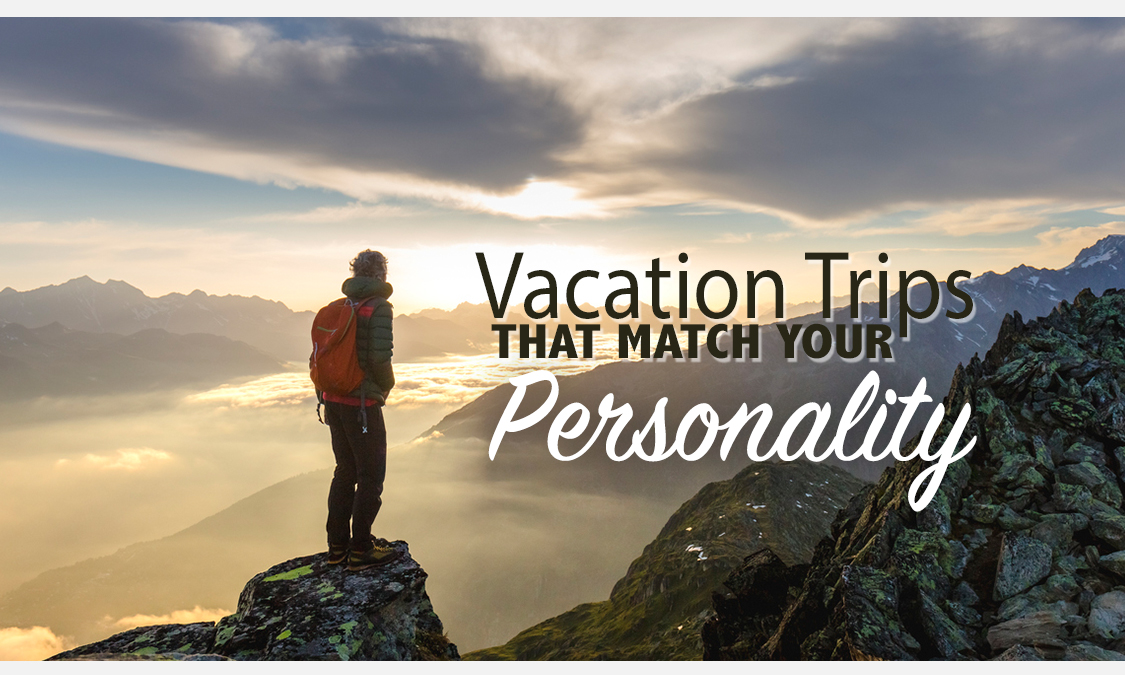 An average American has about 2-3 weeks of vacation annually. Convenience and cost are major factors to consider. You need to go somewhere you will enjoy and make memories. The first step to a fun vacation trip is knowing your personality trait. Next, read this article to find out where you fit best.
Altruistic travelers
They are creative and nurturing. They like helping others and making the world more happy and loving. This personality will be happy to go on a service trip. Look up National Geographic's top volunteer vacation travel. The Kenya Wildlife service will be great if you love animals. If you prefer people contact, Nepali is the perfect vacation for you.
Classic travelers
They prefer organization and consistency. Traveling to a new location without prior planning would be stressful for this personality. Classic travelers prefer guided trips. Consider a wine vacation in Tuscany, Italy. Nothing beats that vacation with regards to classic.
Chill travelers
They are cheerful and are usually talented in arts. They are often introverted, they love sharing valuable experiences and interacting with people. A beach vacation that involves cultural activities is ideal. San Juan is the place to vacation. You will spend your day at the beach relaxing or playing beach volleyball. You can check out the city's historic sites in the evenings.
Harmonious travelers
They value peace and harmony. Usually, they give service to others. This personality likes to take time to their selves and will need their "me time" on vacation to find themselves. Consider a retreat in Marrakech, Morocco. The eco-friendly environment will help you unwind.
Wild travelers
They are independent and adapt quickly. Being outdoors is their thing. They enjoy exciting and new activities. New Zealand is a perfect location. You can enjoy skydiving, bungee jumping, and canyon exploring in this country.
Extreme travelers
They are intense energetics who enjoy staying active. Try heli-skiing down a dangerous mountain or take a dive in a shark cage in Australia. Just be careful!
Posh travelers
If you think analytically, you have a personality of a Posh Traveler. They enjoy engaging in intelligent discussions. They would choose a vacation that keeps them intellectually engaged. Consider vacationing where there are rich history and art. London is a perfect location with rich history and museums.
Opinions expressed here are author's alone, not those of any bank, credit card issuer, hotel, airline, or other entity. This content has not been reviewed, approved or otherwise endorsed by any of the entities included within the post.