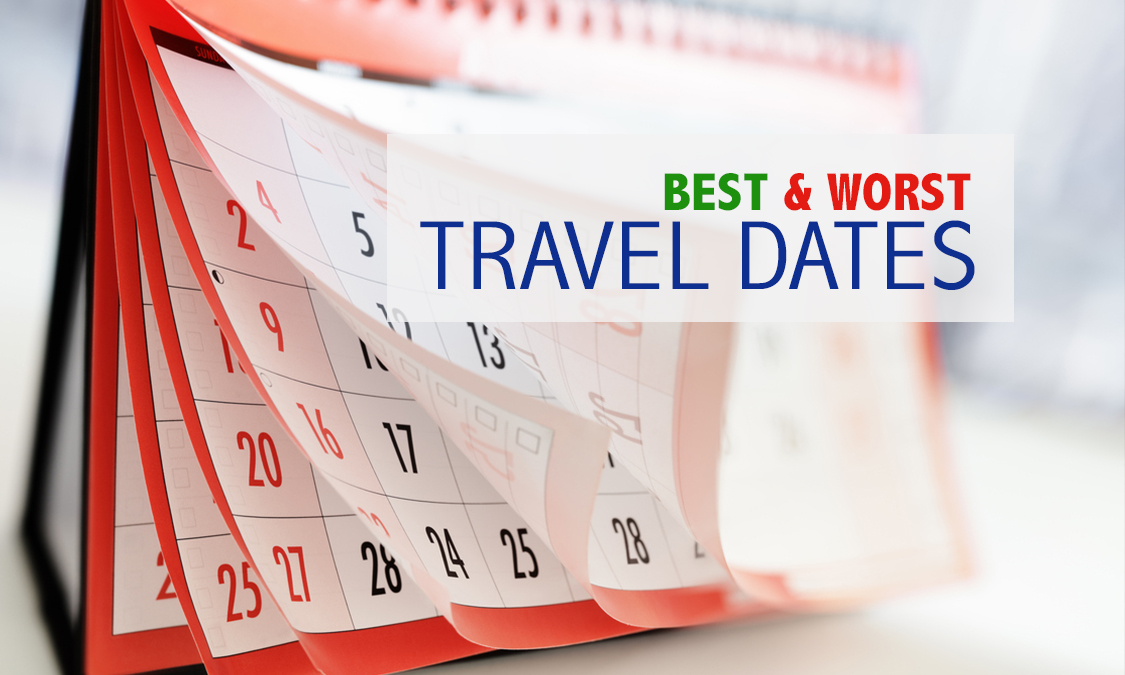 The Best and Worst Vacation Dates to Travel
While we all love to spend the holidays and vacations with friends and family. Traveling during holiday specific dates can be an extra hassle. The key to successful vacation travel is to pick those dates that are slightly before or slightly after the main vacation dates, or on the main holiday date itself when possible.
Here is a brief guide to the best dates and worst dates to travel during the holidays.
Christmas
Christmas is by far the busiest time of the year for traveling. The festivities for many families start well before Christmas Day itself and usually run long after as well. It is no surprise, then, that the days leading up to Christmas are the worst for travel. The Christmas holidays are so important that the four days before Christmas are usually extremely busy for travelers, from the 21st to the 24th of December. Therefore, it is best to travel on the 20th of December or earlier, or on Christmas Day itself when possible.
New Year's
New Year's Eve Day and New Year's Day are both major events in many people's vacation schedules. The 29th and 30th of January are considered the worst days to be traveling, while the 28th and the 2nd are considered the best. You can travel on New Year's Eve Day and New Year's Day, but they are still rather busy days for travel, far more than Christmas Day.
Thanksgiving
The Thanksgiving holidays are a littler simpler. The major day to watch out for when traveling for the Thanksgiving holiday season is the Wednesday before Thanksgiving itself, which always falls on a Thursday. The Wednesday prior to Thanksgiving is considered one of the worst days to travel in the entire year, so it is best avoided when at all possible. The rest of the Thanksgiving holiday season is reasonable for traveling.
Opinions expressed here are author's alone, not those of any bank, credit card issuer, hotel, airline, or other entity. This content has not been reviewed, approved or otherwise endorsed by any of the entities included within the post.